Features
Learn how EQ Checkout can help you manage your inventory.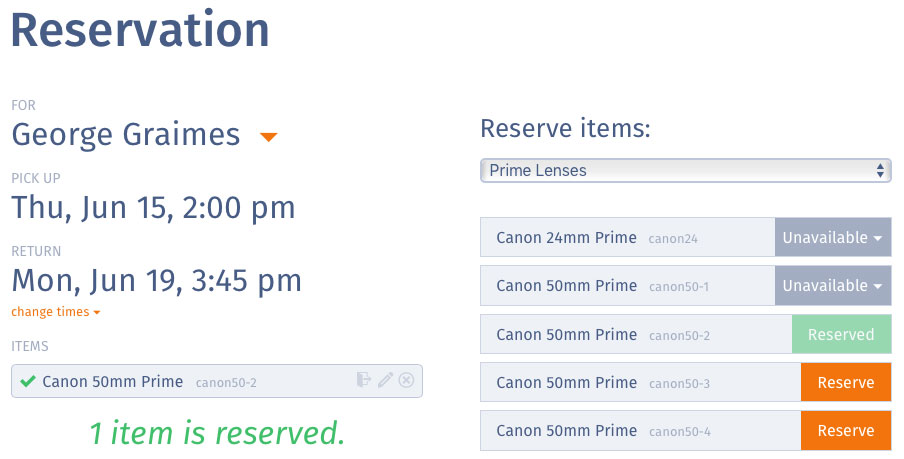 Allow Your Users to Reserve Equipment
Overlapping conflicts are automagically avoided. Pickup and return times stay restricted to office hours that you set up.
Administrators can approve, cancel, override, and extend reservations.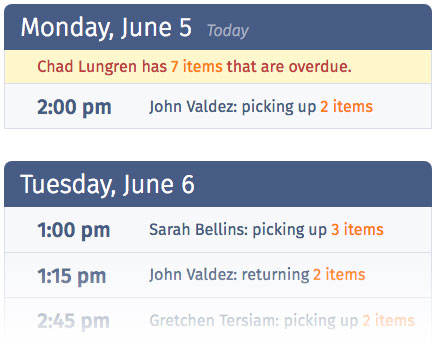 At-a-Glance View of Your Schedule
The schedule view lets you know exactly what's happening every day, hour by hour. Who has equipment items reserved? When will they be picking them up? Which items are checked out or overdue?
The schedule view keeps you organized and in control. Each line provides a link allowing you to see reservation details, check in/check out equipment, send a reminder via email, phone, or text, and more.

Send Automated Reminders
You can also easily send custom emails and text messages to any user at any time.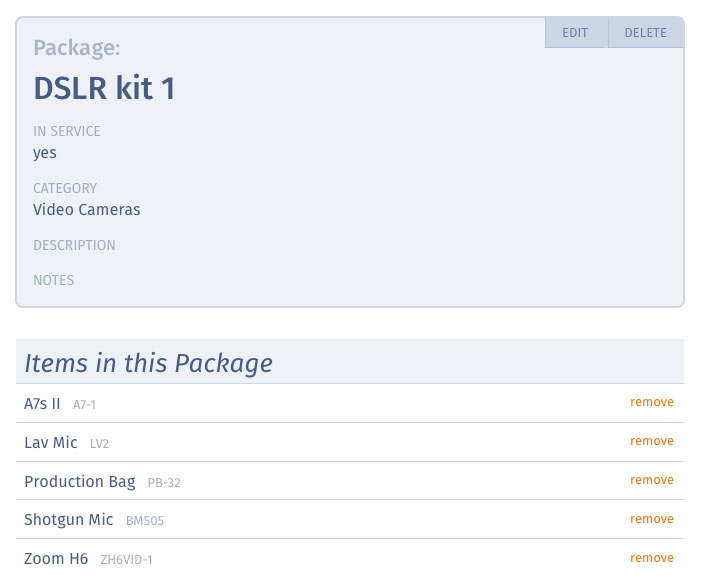 Organize Your Inventory
Stay organized by grouping your equipment into categories that make sense for you and your users. When making a new reservation, users can find items quickly by first choosing a category and then reserving items within that category.
EQ Checkout also lets you group items into "packages" that can be reserved with a single click.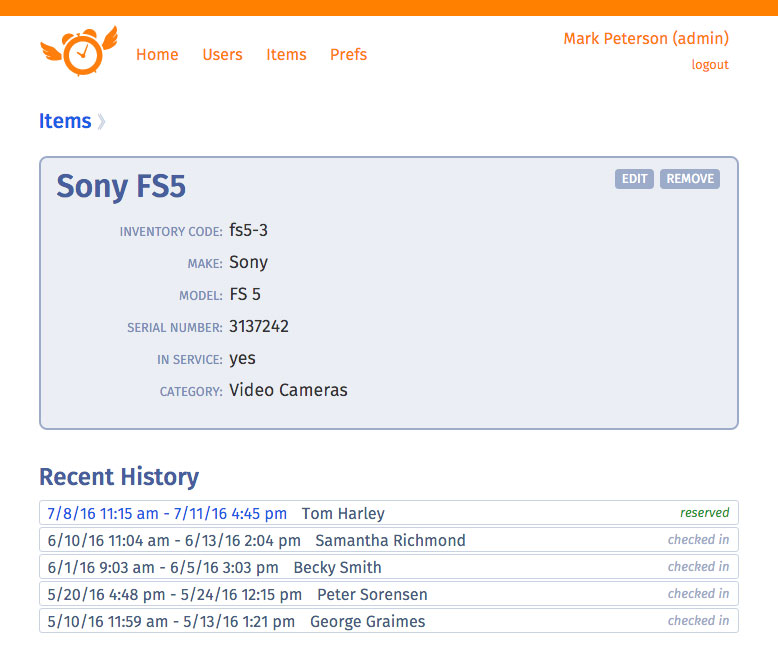 Keep a Full History of Every Item and Every User
EQ Checkout keeps a log of everything that happens with your equipment. Easily view the history of any item or user.
The history log helps you answer important questions about your inventory: Who was the last person to check out an item? How many items has a user checked out in the past year? Which items are being used the most?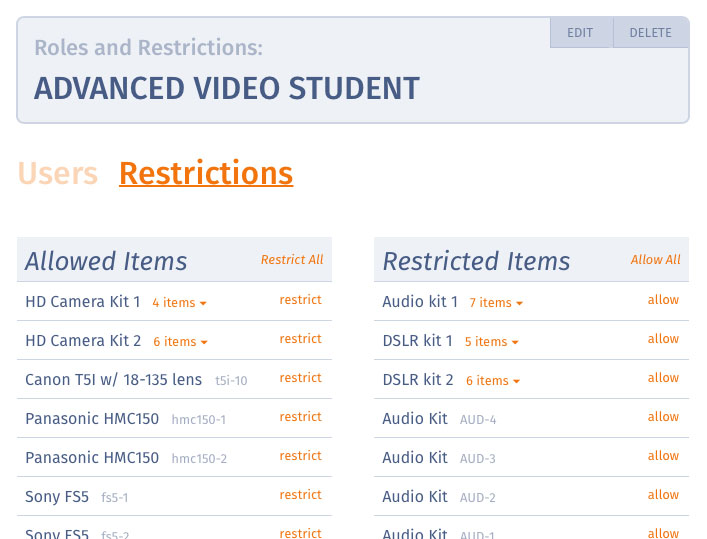 Set Up Restrictions
EQ Checkout allows you to create groups of users and set up access privileges for those users. For example, you can restrict certain items from being accessed except by advanced/senior users.
What Can You Do With EQ Checkout?
Keep track of your inventory.
Allow your users to reserve equipment online.
Administrators can approve or cancel user reservations.
Automagically avoid scheduling conflicts.
See a daily schedule of who is picking up and returning items.
Always know which items are reserved, checked out, and overdue.
Send automatic TXT messages for overdue items and reminders.
Easily contact any user at any time via email or TXT.
Keep a history of every item and every user.
Set up rules and restrictions for items and users.
Set up office hours and restrict pick up and return times.
Use an easy-to-remember URL (your-org.eqcheckout.com).
and more...